Venue : Not fixed yet !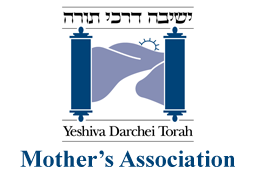 The Yeshiva Darchei Torah Mother's Association supports programs that enhance student life and our boys spiritual & physical environment. We have partnered in: Yom Tov Meals for our Talmidim hosted by our Rebbeim, Simchas Beis Hashoeva, Chanukah Mesiba, Purim Mesiba, Incentive Programs, Ski Trips, Graduation, Siyums, Rosh Chodesh Breakfast, Sports Equipment and more. 
Your contribution today will enable the Mother's Association to continue to support the above programs. Please note, you will receive a tax receipt in the mail. If you have any questions, please email us at: [email protected]
To make a donation to the Darchei Torah Mother's Association, please click here.